At Charter Medical our mission is to provide excellence to the highest clinical standard in patient care. We do this in an environment where quality, respect and compassion are at the core of all we do.
We strive to ensure our patients receive excellent medical care and personal attention in a highly professional and timely manner. We all know the importance of a healthy lifestyle and that good habits can reduce risk but it is still important to monitor your health. Here at Charter Medical we believe in putting the patient first and we believe that knowledge is power.
We supply both public and private healthcare within our facility and have a range of services which include specialist consultant care, primary care, preventative medicine and a minor injuries clinic. Please click here for a more indepth look at our services at Charter Medical.
Facilities
Based in Smithfield, Dublin 7, Charter Medical is a modern medical facility with a warm atmosphere. We are conveniently located just a short walk from the Smithfield Luas stop and a 10 minute walk from Dublin's O'Connell Street. Our facility is over 15,000 ft² spread over three floors with 50 consulting rooms.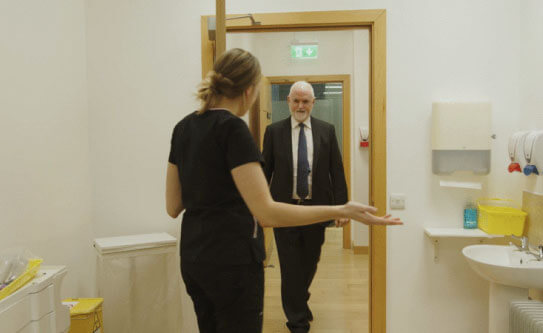 Explore Our
Services
Find out about our medical services at Charter Medical